Who are we?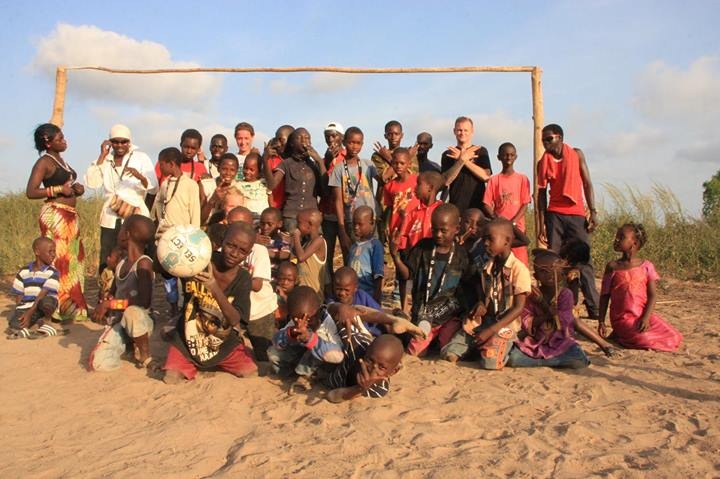 Pass It Forward is free of religious and political ideologies
Pass It Forward is about donating your time and effort to someone who needs it. It is about getting as many different people together as possible and harnessing the energy in order to solve a problem or help out where help is needed.
Diversity can be a huge strength when it is centered on "a common third", where everyone has the same goal, but chooses different paths to meet the goal. Diversity is a strength when used properly.
Changing a small part of the world is difficult, but not impossible, especially if you try to do it with others.
We are an NGO free of religious and political ideologies. It's about showing respect when we come in contact with others. The world is unbalanced in a myriad of ways. Some people have an incredible amount of finances, time, love and good health, while others are not so privileged and lack pretty much everything. Some people are equipped with a better starting point than others. However, we all inhabit the same planet, where in the long run we are dependent on each other. How we approach each other in this community has an impact on the future of the world.
---
Karmatour 2022
The stated goal of this expedition is to collect and transport several tonnes of football and basketball gear and hospital equipment from Denmark to Senegal and Gambia. During the trip, we will stop in the countries we cross and host both large and small pop-up events to make people aware of our trip and have some fun doing it.

The selected group, which is represented by a broad section of the Scandinavian population, will together be responsible for collecting no less than 1+ tons of football / basketball and hospital equipment, which will be transported 7500 km from Copenhagen, Denmark to Dakar, Senegal and Banjul, Gambia, where it will finally be handed over to people who need it.
The people in the caravan will be Pass It Forward ambassadors and coordinators and the cars will be colourfully decorated campers from the 1970's, which will be left in Senegal and Gambia to be used as ambulances and school busses.

Our hope is that the caravan will garner attention and create a dialogue in order to spread our ideology, which is quite simple: Despite our differences, it's about figuring out how strong we all are when trying to accomplish something together.

We will drive through the following cities:
Stockholm • Malmö • Copenhagen • Hamburg • Rotterdam • Amsterdam • Paris • Marseille • Barcelona • Sevilla • Sotogrande • Rabat • Marrakech • Dakhla • Nouakchott • Dakar • Banjul